FAQ
1.   Charging a Car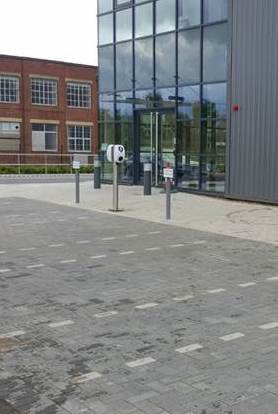 Supposing the space is full?
Charging points will have 2 chargers so 2 cars can charge at the same time.  Through the website, you can reserve the chargepoint when you need it.  Members will also be able to get in touch if a space is blocked by someone who has finished charging.
Supposing the EV space is blocked by a normal petrol car?
Spaces will be made available by host sites on their private land.  In the first instance, it is hoped that a note on the windscreen and a friendly explanation would suffice.  However, if a petrol car parks on a host site's land, then we would expect the host to be able to take reasonable action based on their normal parking policy.  
I can't afford an ev
New evs are still quite expensive but costs are dropping as batteries get cheaper.  Running costs of evs are much lower than normal petrol cars and second hand evs are available for a few thousand pounds
Why can't I charge during the day?
Most of our host sites are busy during the day, but they kindly allow Charge my Street to use their empty spaces at night.
I'm not a member, can I charge up my car?
Non members can use the chargepoint by downloading the EO app on their phone.  However, they will pay more for their charge than a member (see the tariff page for more details).
---
2.   Share Offer
I don't have an EV but I'm thinking of getting one in the next 2 years.
You can still invest, Charge my Street aims to get the infrastructure in place now so you will have enough a local charge point when you buy your next car.
There are no chargepoints close to me but I'd like to invest.
You are not restricted in your proximity to a chargepoint. Choose a chargepoint and put your investment into it. Generally, making investments in chargepoints that are close to their target will show there is already local demand.
My nearest chargepoint is not getting any investment - how do I progress it?
You can promote the idea to your friends, relatives and neighbours.
What's the difference between an investor and a member?
Investors have put money into the Society for a local chargepoint and are also members.
There's a great place near me that could be a super chargepoint location. How do I go about organising it?
View our page on getting a chargepoint set up. 
What happens if a shareholder dies?
You can only nominate property up to £5000 - Section 37 (4) of the 2014 CCBS Act.   Any property above £5000 must be added to the estate. This means that whilst you may be eligible for business relief on the shares in the final inheritance tax calculation they are still added to the estate total. This may well have an inheritance tax implications as if it takes the total of the estate above the threshold.  You can also only get the business relief if they owned the assets for more than two years.
It also then has to be distributed through the requirements laid down in the will.
---
3.   Hosting a Chargepoint
What if the chargepoint is damaged and sets fire to a car?
Charge my Street has a maintenance agreement for chargepoints to be repaired or replaced.  If a car is damaged from using a faulty chargepoint then our public liability insurance will cover the costs of repair.
What if a car is left overnight and not picked up in the morning, taking up parking spaces?
Site hosts will get contact details for local members, so they can contact them directly if the vehicle is blocking access.  Members that do not comply will have their membership withdrawn.